Dear Friends:
There has been a lot of discussion on social media about the plight of musicians in the age of the COVID-19 tour cancellations. I can't tell you how great it is that so many people are concerned about the welfare of people like my bandmates and myself. However, I'd like to make a couple of suggestions for how and who to help in the live music ecosystem. This is just my opinion and I have no quarrel with other musicians that may see things differently. 
Also, I assume that you would first give money to someone close to you that has been impacted by the virus or lend support to someone more important on the front lines. You know like a single-parent nurse or EMT. Right? Then and only then if you really feel you can spare it would I suggest you help those in the music ecosystem. Got it? 
First a little background.
As a songwriter and a founder of the band Cracker I still earn royalties on recorded music sales, radio play, tv and film licenses, as well as streaming royalties (however small). I don't see this stream of revenue being diminished immediately by the pandemic. If anything it may go up. People like me do not need help. More at risk are the artists that never really had hits (low royalties), the side musicians (no royalties), road crew and indie venue employees.
Ok then, let's start with those indie venue employees. Without these folks, there is no touring. These folks often overlap with the road crew. Almost every road crew person has a "home gig" with a venue. Not always. But often. I fear that without these folks it will take a long time for the live music ecosystem to recover. 
The restaurant and bar business is taking a direct hit. There could easily be 6 million lost jobs in this one segment of the economy. While big live music conglomerates can likely support many of their employees through the crisis it is unlikely that your local shoestring indie venue can. In fact, anecdotal evidence suggests most of these folks have already been let go. 
IMHO If you want to help start here.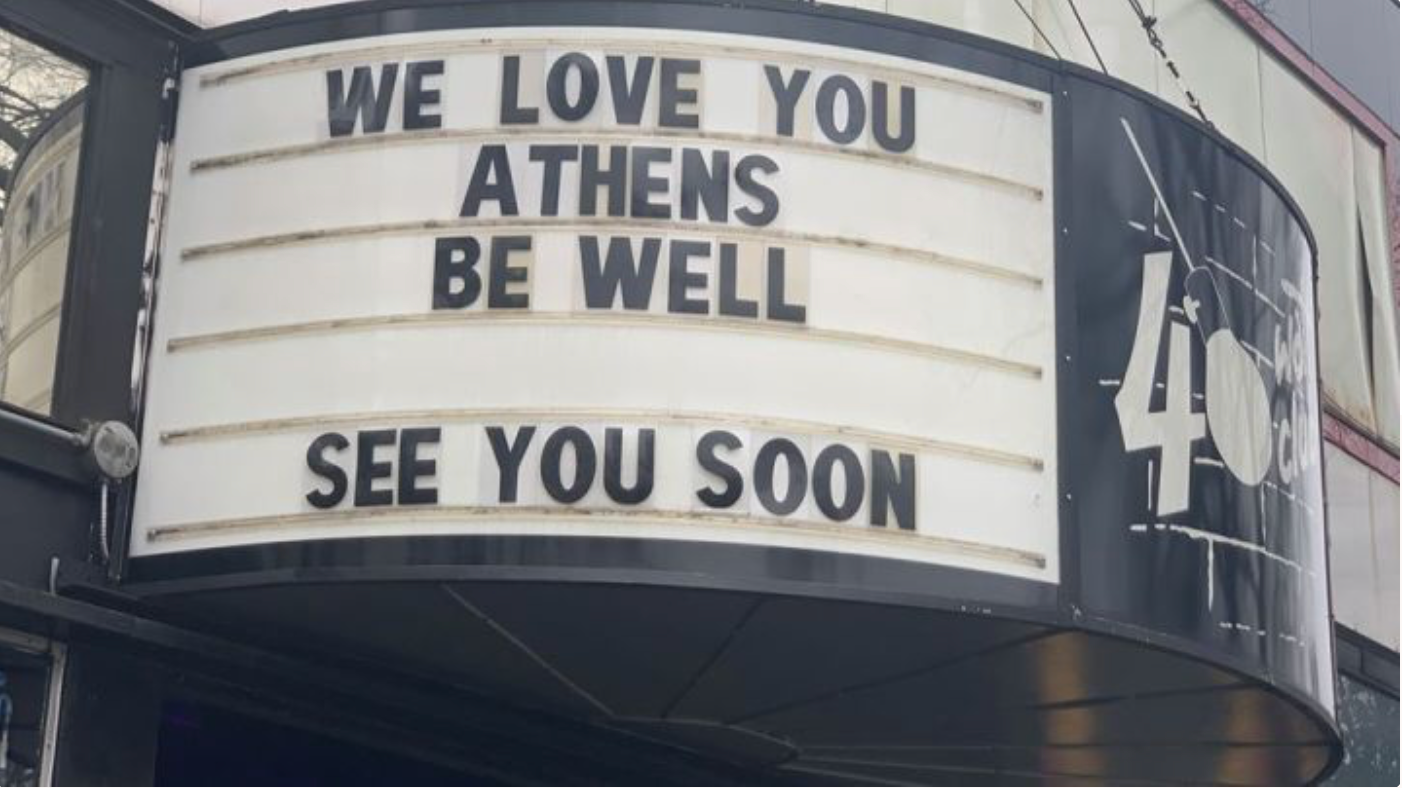 So if you live in Georgia you may want to consider donating to the 40 Watt Employee GoFundMe. Here https://www.gofundme.com/f/watt-club-relief-fund…
Find your local venue and see if employees in your town are doing something similar.
The next most vulnerable group are the sidemen. Many of these folks have their own solo side projects. You may have noticed their CDS and vinyl on the merch tables at concerts. This is supplemental income that many of these folks count on. I suggest you track down their websites, Bandcamp and/or CDBaby pages and pay for a download or buy some physical product. 
We currently are able to pay Cracker side musicians and crew for canceled gigs. However, if you wanted to help out our guys here are some links to their solo projects:
"Pistol" Matt Stoessel and "Superballs" Paul McHugh have Buffalo Hawk.
https://buffalohawk.bandcamp.com/releases
Bryan J. Howard has the Heap. They have a CDBaby account.
https://store.cdbaby.com/Artist/TheHEAP
(Also if you need voice over work www.bryanjhoward.com)
My bandmates in Camper Van Beethoven and Cracker have these solo projects available:
Greg Lisher has a new album available on BandCamp
https://greglisher.bandcamp.com
Jonathan Segel has an incredible amount of music available here: 
https://music.jsegel.com/music
Victor Krummenacher has music here:
https://victorkrummenacher.bandcamp.com/releases
Johnny A Hickman has a new solo EP out called Dear John
he will have it available shortly at his store shortly
http://campstoverecords.com/store/
If you can't help please please don't worry. Take care of your loved ones first. And take care of yourself so that you may help others. We are all in this together.

David Lowery