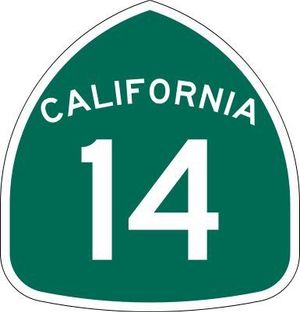 Campout 14 3 Day Passes now on sale.  (single night passes available later this spring).  
Aug 30-Sept 1 Pappy and Harriets Pioneertown Palace Pioneertown CA. 

B\uy here. 
https://crackersoul.com/store



Tomorrow Night Apr 6, 9:00PM Cracker Hard Rock Cafe Four Winds, New Buffalo, Michigan (Southwest Michigan)
+++++++++++++++++++++++
Other dates
May 18, Time TBA Cracker at Spoke and Bones, Murrells Inlet SC .   THIS IS A BIKE RALLY WEEK SHOW. Bring it. 
May 25, 9:00PM Cracker and Candlebox Fremont St Downtown Las Vegas NV
May 31, 7:30PM Cracker with Kings of Bakersfield Music Box Supper Club, Cleveland, OH 44113
Friday, June 1 6:00PM Cracker ACORN THEATRE, THREE OAKS, MI 49128 
Jun 2, 7:00PM Cracker Del Mar Hall St Louis Del Mar Hall/ Pagent, St. Louis, MO 63112
Jun 4 Cracker Riverfest Wichita Riverfest, Wichita, Ks
Jun 5, 7:00PM Cracker at Knuckleheads KC Knuckelheads, Kansas City, MO 64120
Jun 6 Cracker Columbia MO Rose Music Hall Outdoors, Columbia, MO 65201
Jun 8, 9:00PM Cracker @ Boathouse Live Newport... Boathouse Live Newport News, Newport News, VA 23606
Jun 9, 7:00PM Cracker Richmond VA _Tin Pan Tin Pan, Richmond, VA, 23229
Jun 10 Cracker Celebrate Fairfax Fairfax Government Center, Fairfax VA 22035

Friday, June 22  8:00PM Cracker at City Winery CITY WINERY, NASHVILLE, TN  

Monday, June 25  7:00PM Cracker  Eddie's Attic Show 1DECATUR, GA  

Monday, June 25  9:15PMCracker Eddie's Attic Show 2EDDIE'S ATTIC , DECATUR, GA  

Thursday, July 12  7:00PMCracker Valparaiso IN Summer Rhapsody Music FestivalCENTRAL PARK PLAZA PORTER HEALTH AMPHITHEATER , VALPARAISO, IN 46383  

Monday, July 16  8:00PM Cracker NYC City Winery Night 1CITY WINERY, NEW YORK, NY  

Tuesday, July 17  7:00PM Cracker City Winery NYC Night 2CITY WINERY, NEW YORK, NY 
 
Thursday, August 30 — Saturday, September 1 Campout 14 2018 PAPPY AND HARRIETS, PIONEERTOWN CA 92268
DATE 
EVENT 
LOCATION 
Friday, May 18Cracker- Spoke and Bones Murrels Inlet SCSPOKE AND BONES , MURRELLS INLET, SC 
Friday, May 25 @ 9:00PMCracker Fremont Street Las Vegas- FREEFREMONT STREET DOWNTOWN LAS VEGAS, LAS VEGAS NV 
Thursday, May 31 @ 7:30PMCracker with Kings of Bakersfield MUSIC BOX SUPPER CLUB, CLEVELAND, OH 44113 

Saturday, June 2 @ 7:00PMCracker Del Mar Hall St LouisDEL MAR HALL/ PAGENT , ST. LOUIS, MO 63112 
Monday, June 4Cracker Riverfest WichitaRIVERFEST, WICHITA, KS 
Tuesday, June 5 @ 7:00PMCracker at Knuckleheads KCKNUCKELHEADS, KANSAS CITY, MO 64120 
Wednesday, June 6 @ 6:30PMCracker Columbia MOROSE MUSIC HALL OUTDOORS, COLUMBIA, MO 65201 
Friday, June 8 @ 9:00PMCracker @ Boathouse Live Newport News VABOATHOUSE LIVE NEWPORT NEWS, NEWPORT NEWS, VA 23606 
Saturday, June 9 @ 7:00PMCracker Richmond VA _Tin PanTIN PAN, RICHMOND, VA 
Sunday, June 10Cracker Celebrate FairfaxFAIRFAX GOVERNMENT CENTER, FAIRFAX VA 22035 
Friday, June 22 @ 8:00PMCracker at City WineryCITY WINERY, NASHVILLE, TN 
Monday, June 25 @ 7:00PMCracker @ Eddie's Attic Show 1DECATUR, GA 
Monday, June 25 @ 9:15PMCracker @ Eddie's Attic Show 2EDDIE'S ATTIC , DECATUR, GA 
Thursday, July 12 @ 7:00PMCracker Valparaiso IN Summer Rhapsody Music FestivalCENTRAL PARK PLAZA PORTER HEALTH AMPHITHEATER , VALPARAISO, IN 46383 
Monday, July 16 @ 8:00PMCracker NYC City Winery Night 1CITY WINERY, NEW YORK, NY 
Tuesday, July 17 @ 7:00PMCracker City Winery NYC Night 2CITY WINERY, NEW YORK, NY 
Thursday, August 30 @ 7:00PM — Saturday, September 1 @ 11:55PMCampout 14 2018PAPPY AND HARRIETS, PIONEERTOWN CA 92268