Hi Everyone 
Just wanted to let you know that I made a new album during the lockdown.  I am going to release it at midnight on New Year's Eve. You can buy the album at 
davidlowerymusic.com or https://davidlowery.bandcamp.com 
In addition, I will live stream the album on Facebook starting at 11:15 PM Dec 31st ET.  Here is a link to the event. 
https://fb.me/e/12Mx5cGn0 
The album is called Leaving Key Member Clause.  It is the second in a series of autobiographical recordings. This album covers the period roughly 1989-1996. This also coincides with my musical transition from Camper Van Beethoven to Cracker.  I recorded the album with the help of the "Georgia Crackers" i.e. Pistol, Bryan, and Coco. Also joining me on the album, Jeremy Lawton (Big Head Todd and the Monsters), Luke Moller, and Leith Fleming-Smith.  I really think you are gonna enjoy this. 
David
UPDATE: Due to a minor technical error CDs will not begin shipping until Jan 11th.   You may still order at midnite NYE.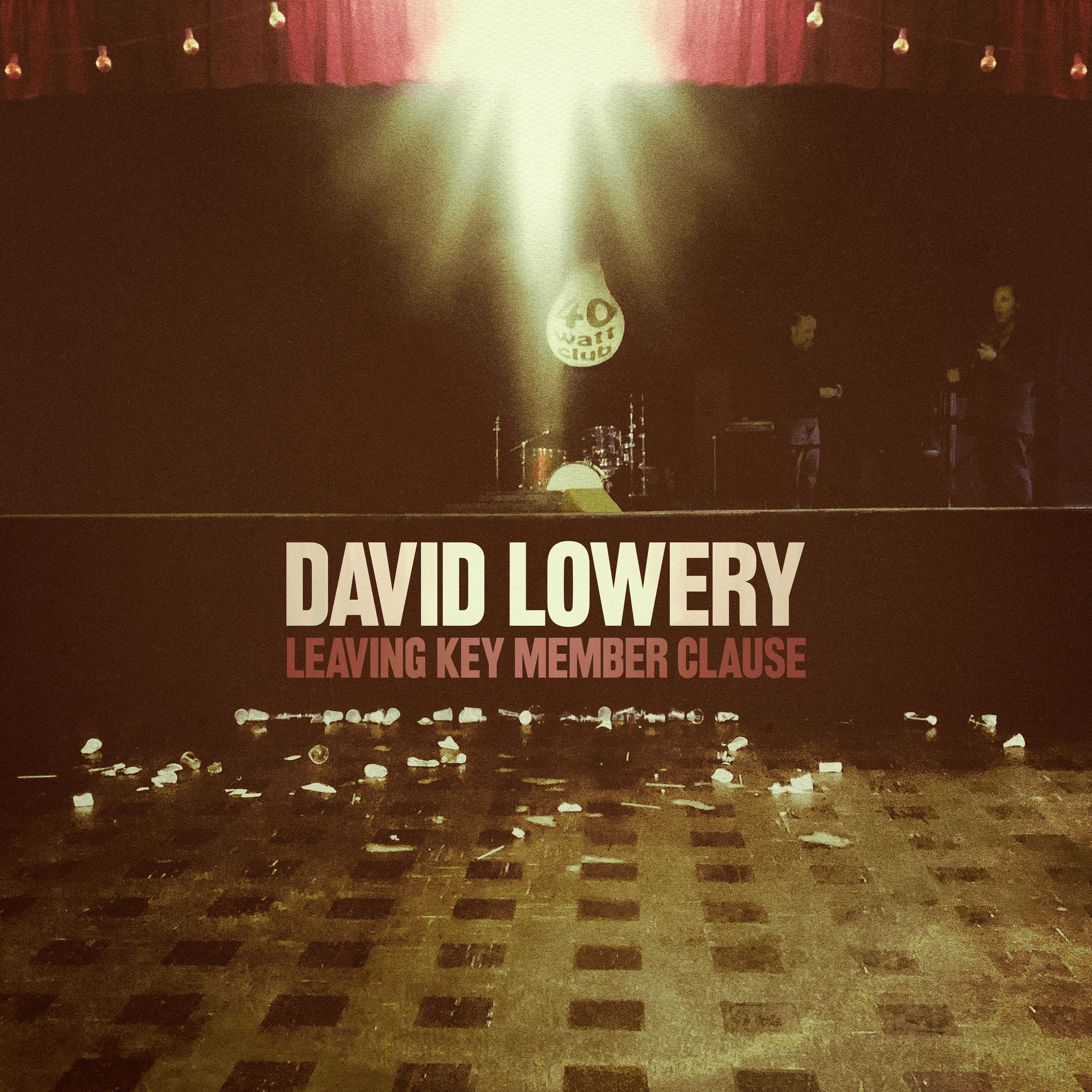 Leaving Key Member Clause
Europass 05:37 
We Hate You 03:14 
Everybody Get a Fucking Day Job 02:18 
Leaving Key Member Clause 03:15
Piney Woods 06:08 
Let It Roll Down That Hill 03:01 
Pretty Girl From Oregon Hill 03:31 
Fathers Sons and Brothers 04:59 

This is the second in a series of albums that are autobiographical. This mostly covers the period 1989 to 1996. I do this not so much to tell my story but also tell the stories of others who have shared their lives with me. This is a limited edition of 1,000 CDs. Please do not make copies or upload to SoundCloud, YouTube, etc. Think small. Ubiquity is overrated. 
credits 
released January 1, 2021  
Performed by David Lowery and the COVID 8. All backing musicians were paid union scale. However, if you feel so inclined you may tip the musicians. Paypal or Venmo is listed below.  
Leith Fleming-Smith: Organ (Track 8) PayPal: leithfs@gmail.com  
Bryan Howard: Bass and electric guitar. Venmo: @Bryan-Howard-bjh  
Jeremy Lawton: Organ and piano (Track 4)  
David Lowery: Vocals, guitar, tambourine, and banjo  
Luke Moller: String arrangements, fiddle, violin, viola, cello. Venmo: @Luke-Moller  
Carlton Owens: Drums. Venmo: @Carlton-Owens-2  
Matt "Pistol" Stoessel: Pedal steel. Venmo: @Pistolpedalsteel  
Velena Vego: Handclaps, castanets, percussion, and vocals  
Produced and Recorded by Velena Vego and David Lowery  
1,2,3,7 Mixed by Drew Vandenberg  
4,5,6,8 Mixed by David Lowery  
Additional recording by Bryan Howard  
Mastered by Jason NeSmith at Chase Park Transduction  
All songs were written by David Lowery  
Bicycle Spaniard Music (BMI)  
© and Ⓟ 2020 David Lowery  
Management: Velena Vego Management, VelenaVego@gmail.com  
Booking: Jerry Lima, Madison House, Jerry@madison-house.com  
Artwork by Jeremy Fetzer   
pitch-a-tent records PAT2021-1 
all rights reserved